SOUTH FLORIDA HUNG GAR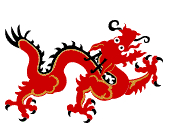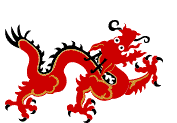 Chinese Boxing
Southern Family Fists
Welcome to the South Florida Chinese Boxing Association Hung Gar Home Page. By way of brief background, Sifu Jose Guerra heads the South Florida Chinese Boxing Association Hung Gar system. Sifu Jose's goal is to promote and maintain the authenticity and the traditional teachings of Hung Gar Kung Fu.
Sifu Jose began his Hung Gar Kung Fu training in 1972 in Union City, New Jersey. In 1985 Sifu Jose opened his first school in Union City until 1995 when he relocated to Miami. Currently, Sifu Jose teaches Hung Gar Kung Fu in the area of South Miami Heights.
Training consist of performing traditional Forms, developing internal power (chi), engaging in hand to hand combat and weapons training.
The school's philosophy on training and proficiency is that a practitioner's full and complete understanding of the use and application of a given Form is more advantageous than the learning of 10 or more Forms by the same practitioner. In essence, the more Forms a practitioner knows, the more time is required to perform, perfect and master these Forms.
Forms are the essence of any system. Forms are reproduction of fighting moves emulating the particular animal which that Form represents. Hung Gar is represented by the Tiger and the Crane. Hung Gar also uses moves emulating the Leopard, Snake, and Dragon. Mastering of the Forms is the goal of all practitioners. A practitioner's defense and counter attack should be automatic, without the need to think what move is going to perform. Body, mind and reaction must be in total synch. Proficiency of the Forms is the vehicle to reaching the mastering of a system.

Thank you for visiting the South Florida Hung Gar Web Page. I welcome your comments, point of views and friendship. Please visit the rest of my pages.
Hung Gar Forms Training Gallery Links